What's the Difference Between an Affidavit & a Declaration?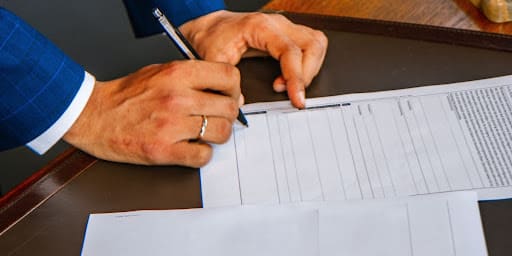 When working with legal documents, it's common to come across two different types of paperwork that accompany those documents: Affidavits and Declarations.
While both types of documents are admissible in court, many judges prefer Affidavits over Declarations.
What Is an Affidavit?
An Affidavit is a sworn statement signed by the person making the statement. The document then is witnessed, authenticated, and notarized by a commissioner of oaths or notary public.
By signing an Affidavit, you become subject to perjury charges if your statements prove false.
An Affidavit is more often used in a hearing as evidence, especially in family court. They also are used for documents such as voter registration.
Anytime there is enough evidence to which you must swear, an Affidavit tends to be used. However, getting an Affidavit notarized can be a burden to the person signing it, as they have to locate and pay a notary.
What Is a Declaration?
Similar to an Affidavit, a Declaration is a signed document featuring a statement the person signing swears to be true.
However, a Declaration only features the author's signature; it is not witnessed or authenticated by a commissioner of oaths or notary public.
Declarations are used in a variety of situations, including patent registrations. Some courts also use Declarations under penalty of perjury instead of Affidavits, as they are shown to be just as effective in getting individuals to tell the truth.
Which Document Is Used in Court?
Both an Affidavit and a Declaration can be used in court, and they can be used to replace testimony that would otherwise be given in person.
Declarations and Affidavits both need to include the appropriate factual information, including a list of items that the author states to be true. This information cannot contradict any information the individual previously has sworn to, such as in a deposition or another court hearing.
Experienced Legal Process Service Nationwide
At Torri's Legal Services, we have years of experience working with law firms to support their litigation needs. From nationwide process of service to skip tracing, document retrieval to subpoena domestication, our team has the knowledge necessary to get the job done right. Call today for a quote!