Mobile Notary for the DC Metro Area
Do you need a document notarized on the go and can't make it into one of our offices? Torri's Legal Services offers mobile notary services to help suit your needs in Maryland, Virginia, and Washington DC.
Fast. Easy. Professional.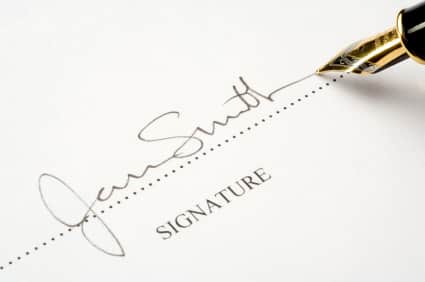 A professional notary will travel to you saving you the time and hassle of making a trip to the notary's office. There are a wide variety of legal documents that need notarized, from escrow accounts to contracts opening a new business, and having a notary able to come to you makes getting documents verified that much easier. Instead of coordinating getting multiple people into an off-site office to finish a contract, bringing the notary to your office means you can complete your legal documents on your timeline. Mobile notary services are fast, easy, and convenient, while still giving you the quality, professional results you require.
If you need a letter or other form notarized, the licensed professionals at Torri's Legal Services can help you notarize your collection of documents.
Read more about Mobile Notary services in our blog!
Contact Torri's Legal Services
You can fill out our contact form or call us now at 1-800-990-7378 to discuss your litigation and mobile notary needs!