Experienced Legal Services Firm Serving Washington, D.C.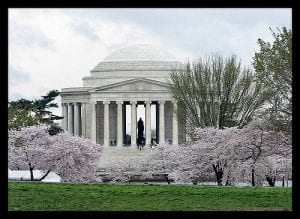 Since 1990, Torri's Legal Services has enabled the Washington, D.C., legal community to improve their business practices through swift, accurate service of process, skip tracing, mobile notary services, document retrieval, and more.
\We are committed to providing exceptional service to all our clients, regardless of location, and we work hard to stay on top of changes to the industry and the law. Torri's Legal Services is a woman- and minority-owned business. Our president, Torri Schaffer, is a founding member of the Mid Atlantic Association of Professional Process Servers (MAAPPS) and former board member of the National Association of Professional Process Servers (NAPPS).
International Service of Process for Washington, D.C., Law Firms
Tracking down and serving an internationally located defendant or witness can easily become complicated with the involvement of consulates and international treaties. You need a process server experienced in navigating the differences in international requirements to ensure that your Complaint, subpoena, or other legal document is served according to law and will be valid.
The team at Torri's Legal Services has provided international process service to a variety of countries. We are familiar with the requirements laid out in the Hague Convention, and train our process servers extensively in the service of documents outside the United States.
For more information on our international process service offerings, or to get a quote for your international service of process needs, contact us today!
Document Retrieval in Washington, D.C.
Finding that elusive judgment, order, or deed isn't easy, especially if you aren't sure where it's located. Searching through the records from dozens of courts isn't something you have the time or resources for.
Thanks to our powerful databases, Torri's Legal Services can scour records in hundreds of jurisdictions with ease. We work tirelessly until we find the information you need. Contact us today for more information on our nationwide document retrieval services.
Supreme Court Filing in Washington, D.C.
The stringent rules for filing with the Supreme Court can be difficult to follow. Why force yourself to worry about the typeface and margins you use in your briefs when you should spend your time making sure you have an air-tight argument?
The team at Torri's Legal Services has assisted many law firms across the country with the preparation and filing of documents with the United States Supreme Court. Our location in Washington, D.C., makes filing easy and convenient.
Contact us today to take some of the pressure off your experience arguing a case before SCOTUS. We'd love to be part of your success!