Process Service for Toll Violations
Toll violators are an unfortunate part of life if you run a toll road. People either forget their pass, don't understand the toll roads, or don't think the rules apply to them.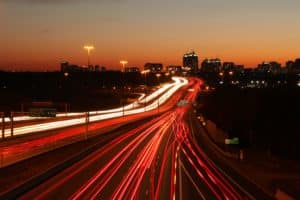 This can easily add up to thousands of unpaid tolls per month, depending on how busy your toll road is.
You follow the usual process, sending drivers a notice that they have an unpaid toll. Often, this is all the reminder that people need to pay what they owe. However, not everyone responds to these simple notices, and you have to pursue a case in civil court.
Finding someone experienced in serving the Summons for High Occupancy Tolling Violations isn't easy. Locating violators can sometimes be a challenge as when you move locations changing your address on your driver's license or car registration is the last thing that you get around to doing. Some process serving firms refuse to serve these specialized documents for reasons like this and many others. We know what it takes and serving the documents is not all that is needed.
Reporting to our clients and to the court is as important as serving the documents. We will build and customize all the reports to fit our clients' needs as well as the needs of the court.
At Torri's Legal Services, not only will we quickly serve your Summons, we have years of experience doing just that. We're one of the few legal services firms nationwide that offer specialized service for toll road summons.
When you trust your Summons for High Occupancy Tolling Violations to Torri's Legal Services, you are gaining access to a team of experienced, dependable process servers across the country. Whether the person being served lives right down the street from your office or across the country, we can find him and deliver your legal document.
Take the hassle out of your unpaid toll summons service. Call Torri's Legal Services today!
Our Services for Toll Operations Include:
We receive your information electronically and upload it into our system. That gets the wheels turning.
We receive your physical papers.
We skip trace each defendant to confirm the correct address for service. If necessary, we update the address in our system.
We work our magic! We won't go into too much detail because we don't want to reveal all our secrets.
We serve your papers exactly as you request them to be served. We can serve defendants by personal service, substitute service, or posted service.
While we work, you can log into our system to get real-time updates on your service.
We prepare your affidavits and get them ready for the court. We have built relationships with courts across the country, so we know exactly how they want their affidavits formatted and what data they want included.
We report regularly – monthly or weekly – depending on your needs. Our team can get you the data you want in the format you want it, including court reports and detailed turnaround reports.
You go to court knowing service has been completed correctly and on time.
As you get new defendants, we repeat this process.