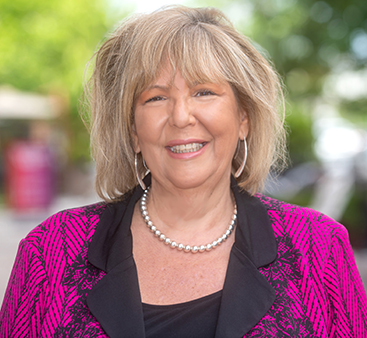 Torri's Legal Services is a woman-owned company that has been simplifying Service of Process for law firms and pro se clients since 1990.
Our highly qualified, dedicated litigation support team has years of experience with all aspects of legal services – from serving process nationwide and locally; rush service and timed service; domesticating foreign subpoenas; local, foreign, and domestic subpoenas; skip tracing; and document retrieval. At Torri's Legal Services, we manage all your legal services needs with just one phone call.
Want to work with one of the best in the business? Contact us today to discuss your legal services needs.
Certified Minority Contractor



Torri was the founding President of MAAPPS. She has testified before Congress and the DC Council on process serving ethics and is a member of numerous associations in over 16 states.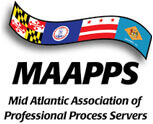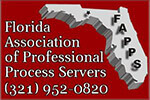 Testimonials
They are always responsive and do a great job
I'm a local solo practitioner and I've used Torri for several years. The service has been great. When I was at a big firm, we…
Sara K.
Thank you!
I want to thank you for being my best server and for making my job so easy. I wish all servers were like you. Hope…
Gregory Wheaton
THANK YOU!!!
You and [the team at Torri's Legal Services] have been of great help!  In fact, your help has been worth more than what you are charging…
Ari Jurado
I highly recommend them to anyone looking to accomplish service in the legal community
I cannot speak highly enough about Torri's Legal Services, whom our firm recently employed to assist us in domesticating and serving foreign subpoenas. Torri gave…
Howard P.
I really appreciate
Thank you for working so late on a Saturday yourself. I will keep you in mind the next time I serve something. I really appreciate…
Scott Richey
Their services always stand up, and they get the job done right the first time
Torri's Legal Services has been providing processing and courier services to my law firm for the last ten years. We've tried other process servers and…
Jeffrey Katz
We would highly recommend working with them
We have worked with Torri Legal Services for over a year now and are delighted with the work carried out so far. All project work…
Sandra Laplace
I highly recommend them
I am one of the Prime contractors for Transurban and have been working with Torri's Legal Services since July 2013. I have no hesitation in…
Scott Sorenson
A million thank yous!
Thank you so very much. Everyone was floored by how quick and efficient you were. A million thank yous!
Patti Brown
I really do appreciate it!
Thanks again for your diligence in getting these subpoenas served and for keeping me updated. I really do appreciate it!
Joshua Weiss
Thank you for your outstanding service
Thank you for your outstanding service in 2015! Congrats on being named Best Process Server, with a vote from me! I look forward to working…
Michael M. Wilson
Your work has been excellent every time
Your work has been excellent every time I've used your services, and that is over a span of time, and I mean years – that…
Darnell Benitez
Torri's Legal Services is client-centered
For decades, I've been a satisfied customer of Torri's Legal Services. Torri's Legal Services is responsive, trustworthy, and efficient. Torri's Legal Services is client-centered, and…
Geoffrey H. Genth