International Process of Service to SCOTUS
Earlier this year, the United States Supreme Court ruled that the Hague Convention authorizes service of process by mail.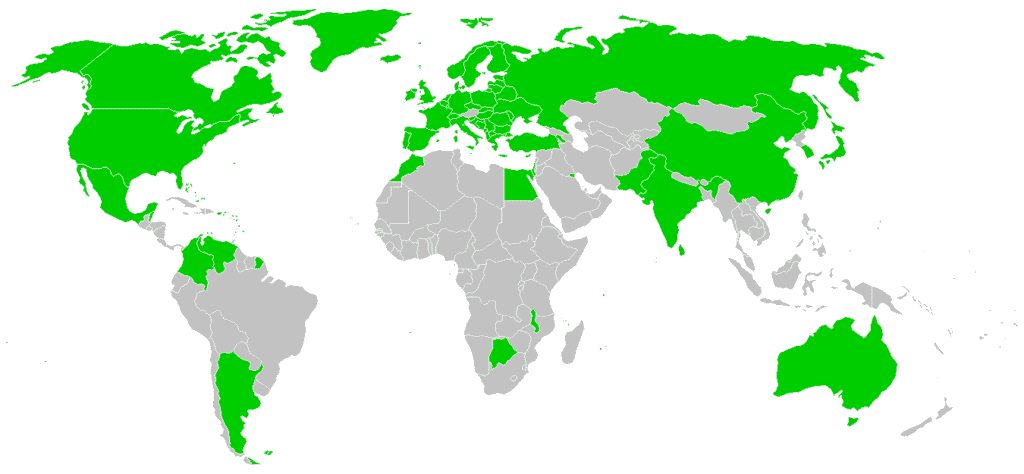 What is the Hague Convention?
The Hague Service Convention is a multinational treaty adopted at The Hague, The Netherlands, on November 15, 1965. The agreement allows for the service of process from one country to another without consular or diplomatic channels, which can take a long time.
One interpretation of the treaty allows requesting judicial officers to "send" legal documents through postal services to other countries that have authorized service in this manner. There are other provisions in the Hague Service Convention that use "serve" or "service" regarding legal documents. The confusion lies in interpreting whether the agreement allows service directly to parties by mail.
Water Splash, Inc. v. Menon
Tara Menon was a Canadian citizen living in Quebec who was employe by Water Splash, Inc., in Galveston, Texas, as a regional sales representative. Water Splash says, in 2012, it discovered Menon was also working as a sales manager for South Pool, one of Water Splash's competitors. Court documents allege Menon had used some of Water Splash's designs and drawings on South Pool's behalf when bidding on a municipal project at two city parks in Galveston. Water Splash sued both South Pool and Menon for unfair competition, conversion, tortious interference with business relations, and conspiracy.

In order to serve Menon, Water Splash asked the trial court to order service on Menon in Canada by first-class mail, certified mail, and Federal Express, as well as via email to each of her known email addresses. The trial court granted the request.

Menon did not answer the complaint in the statutory time period, and the court entered default judgment against her. Water Splash was awarded actual and exemplary damages, as well as attorney's fees.

Following the default judgment, Menon moved for a new trial to set aside the default on the grounds that service was not carried out according to the terms of the Hague Service Convention. The trial court denied her motion, but an appellate court reversed the trial court's decision and remanded the case for further proceedings.

However, the Texas supreme court said the appellate court did not follow the instructions of the U.S. Supreme Court or that of the Texas supreme court. Because the trial court was a lower court, it was bound to follow both these superior authorities and the method of service on Menon was valid.

In its recent decision, the United States Supreme Court backed up the Texas high court, saying that foreign service of process can be effectuated by mail as long as 1) the country receiving the service has not objected to service by mail and 2) mail service is authorized under other applicable law, such as the law of both the receiving and the sending countries.

This landmark case has, after more than four decades under the Hague Service Convention, clarified the United States's position on whether or not service of process via post is legal. At Torri's Legal Services, we keep on top of developments such as these that influence how we do our jobs. We strive, every day, to make sure that we can serve your legal documents quickly, accurately, and safely.

Tags: international service of process, international service processing, SCOTUS, the hague convention, torri's legal services