3 Important Ways Torri's Legal Services Can Help You Find Missing Family Members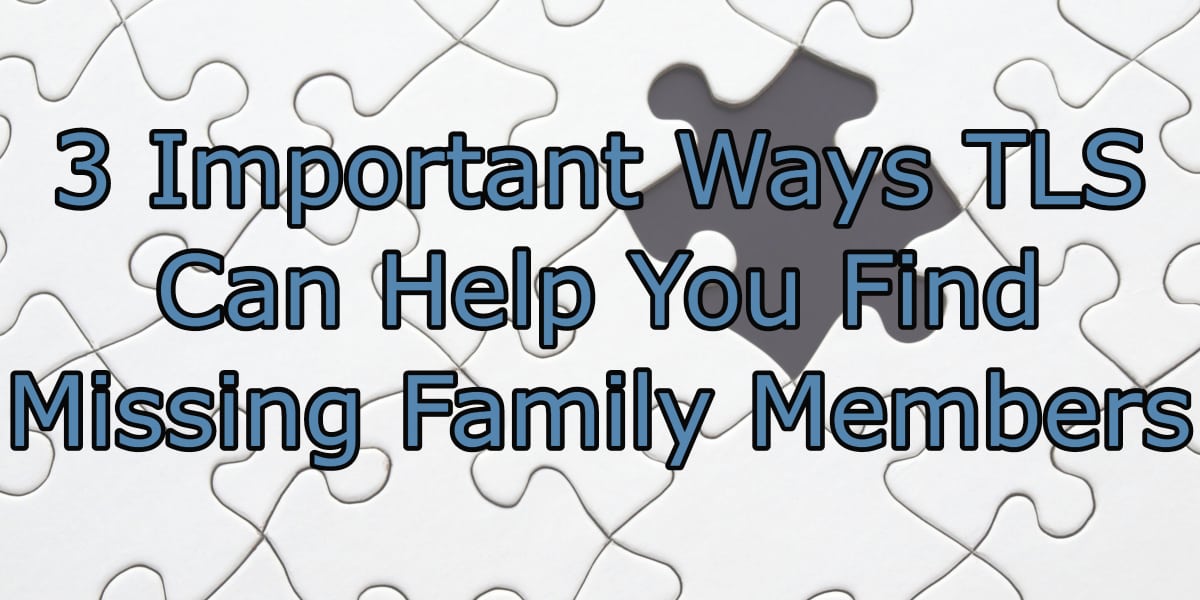 Finding a missing family member can, truly, feel like searching for a needle in a haystack, with all the information available. Whether you're searching for genealogical purposes or legal reasons – the person is an heir, legatee, devisee, or beneficiary, for example – it can be difficult to determine what available information is current and what is not. This means you can waste hours of valuable time combing through old documents and court records only to discover that the address and phone number you've tracked down is decades old and meaningless.
Hiring someone experienced in court research, genealogy, and locating difficult-to-trace people can take your search for missing family members from frustrating to fruitful in a matter of hours. Here are 3 ways Torri's Legal Services can assist in your search for missing family members:
Experienced Genealogical Research
Public-use databases such as ancestry.com and sifting through records at the courthouse or library are great for many genealogical needs, but nothing beats having a trained eye to sort through the various information sources to figure out if key information is missing or if there are other sources that should be checked.
Our team uses the latest technology to comb through court records, marriage licenses, birth and death records, and other legal documents to find the information you need. We can perform advanced information-gathering techniques, such as photo analysis and, when necessary, DNA analysis, that you otherwise may not be able to access.
Timely Document Retrieval
At Torri's Legal Services, we have access to sophisticated databases that can sort through court records nationwide, allowing us to retrieve important documents from across the country. Whether you need a marriage license from Oregon, a death record from Arizona, or a court judgment from Missouri, our team can track it down and, if necessary, obtain a certified copy of the document for you. This service is essential if your search for missing family members includes a legal component, such as searching for a missing heir or successor.
Thorough Skip Tracing
Though not typically used in genealogical searches for personal reasons, such as finding an estranged relative, it can be a crucial part of a search for legal reasons. If you are looking to find a missing legatee or devisee, having our team perform a skip trace to find the most recent contact information for that person can mean the difference between prompt location and unclaimed property. We search through complicated databases that include access to information such as utility bills and postal records to get you the information you need.
Exceptional Legal Services in Maryland & Beyond
The team at Torri's Legal Services has years of experience locating missing family members all over the world for our clients. We work with you to get the information you need in a timely manner and at a price you can afford. Contact us today to discuss your individual missing relative-location needs.

Tags: finding missing relatives, genealogical research