How to Have Your Documents Served in Another State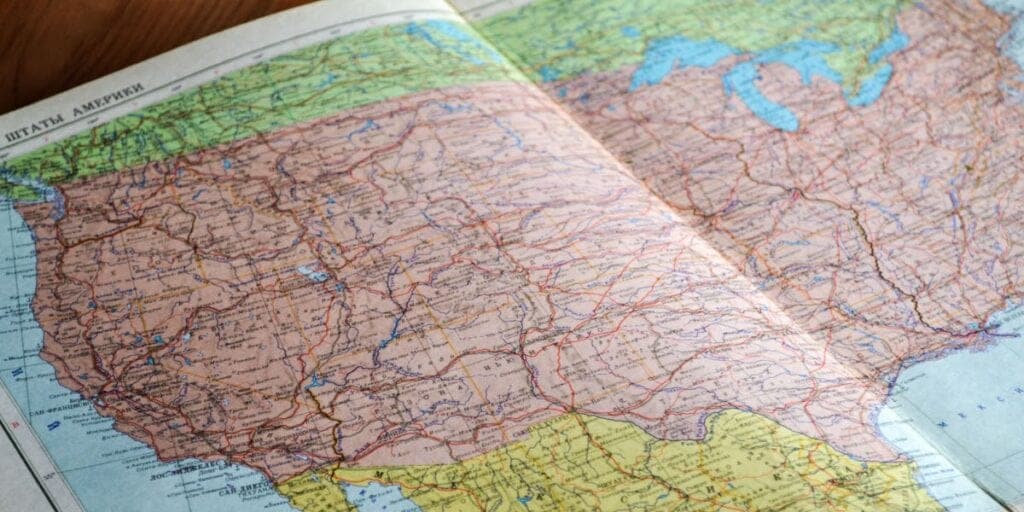 While most attorneys practice in one state, or a couple of states if their practice is near the border, it's common that a case will require documents to be served to a witness or defendant across state lines.
Whether the defendant moved, the case was moved, or that person has just always lived in another state, serving documents in another state can be time-consuming if you don't know how to manage the process.
Here are some things you need to know about serving your legal documents across state lines:
Before You Serve
Before you ever attempt service, make sure that the papers you're sending can be legally served across state lines. If you don't properly serve the papers, you waste time and money and risk there being a problem with your case proceeding forward.
Some types of cases, such as real estate and motor vehicle accidents, allow defendants not residing in the state where the case is filed to be served. However, these requirements may be different depending on the type of case, so it's best to check before attempting service.
In addition to verifying that you can easily serve documents in your case type over state lines, be sure to check the requirements for service of process in the state.
Regarding Different Service of Process Regulations
When you're looking for someone to serve your papers in another state, there are few things you need to keep in mind:
Whether the state requires papers to be served by a licensed process server
If there are specific regulations on when documents can be served (days of the week, holidays, etc.)
Whether personal service is required, or if you can use an alternative method
We'll discuss all these issues in more detail in this post.
Process Server Licensing
Some states require process servers to be licensed within the state in order for the service to be valid.
If you're serving papers to a new state, be sure to confirm whether or not you need to find a licensed process server for your documents. Also, determine whether or not there are any other conditions your process server must conform to, such as getting permission from the local sheriff's department or filing Proof of Service in a specific manner.
To give you a little bit of a guide, we've collected individual states' rules for service of process on our website.
Restrictions on Service
Just as some states have different rules based on who can serve legal papers, there also are rules about when papers can be served.
Some states don't permit service on Sundays, for example, or on holidays.
Additionally, in certain states your service must be accompanied by witness fees if you're serving a subpoena for a deposition or testimony. Be sure to confirm these guidelines before you prepare your service to be sent and give all appropriate checks and documents to your process server.
Alternative Service
While your state may allow you to serve a subpoena by certified mail, for example, that isn't always the case in the next state over.
Before you plan to send out documents through mail or other alternative method of service, confirm that you are using a valid method of alternative service in each state. You don't want to waste the time it takes to send something via certified mail only to find out you can't legally serve documents in that manner.
Preparing Your Documents for Your Process Server & Filing with the Court
As long as you have done your due diligence confirming the details of your service of process – who needs to serve your documents, when they can be served, and whether alternative service is acceptable – the process for preparing and filing your documents doesn't change much from state to state.
In general, the information included on the subpoena or other legal document is enough for your process server to attempt service. This information should, at minimum, include the person's full legal name and their last known address.
However, providing your process server with the most complete information possible is more likely to get you a better overall result.
Some of the extra information that's helpful includes:
A physical description of the person being served
A recent photograph of the individual
A description of the person's vehicle or, if possible, their license plate number
The individual's typical work schedule
The nature of the case, such as a motor vehicle accident, assault, divorce, etc.
Any other special circumstances that should be known, such as whether the subject is hard of hearing, or if they are known to own aggressive animals
This extra information is helpful for your process server to have even for in-state service, but it can be even more critical if your process server is working in unfamiliar territory.
Professional Nationwide Process Serving
At Torri's Legal Services, we've served legal papers all across the country. This experience has helped us stay current in the latest changes to the laws and regulations surrounding service of process, making sure your papers get where they need to be without trouble.
Our team of experienced legal services providers can help with anything your law firm needs, including skip tracing, document retrieval, and more. Call today for a quote!