How to Serve Process to Members of the Military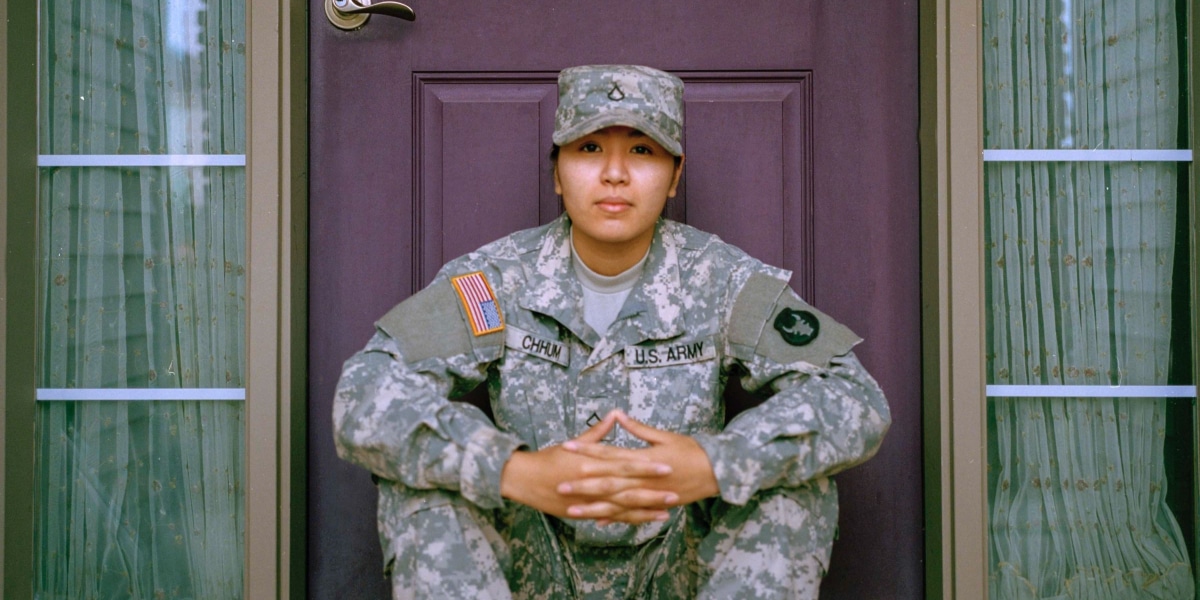 Serving process on a civilian is pretty straightforward: The process server figures out where they live and goes to that address with papers in hand. However, serving process on members of the military can be a bit more complicated, depending on their current location.
Jurisdiction and Residency Matter
Laws governing service of process vary from one state to the next. And when it comes to serving a member of the military with a summons or subpoena, figuring out jurisdiction comes from the individual's domicile.
For an average citizen, your domicile is your fixed home address. However, due to the mobile nature of members of the military, a member's domicile is the state where they were recruited.
So, if a soldier was born and raised in Oklahoma but is stationed in Texas, federal law recognizes their domicile as Oklahoma, regardless of how long they've lived in Texas.
Establishing domicile is important because it determines which courts have authority over an individual. The person born in Oklahoma but living in Texas can be sued in Oklahoma, even if they haven't lived in the state for years. A court can also establish personal jurisdiction allowing for that military member to be sued in Texas, but a specific set of rules and laws need to be followed in order to do this.
On- or Off-Post Housing Considerations
Correctly serving a member of the military also requires knowledge of whether or not the individual lives on-post or off-post. For someone living off-post, service of process is pretty straightforward. The process server gets their address and shows up at their door, just like with civilians.
An estimated 30 percent of active-duty military members live on a military installation, which makes service of process a little more complicated. Unless you are a family member, veteran, or you work on the installation, there are strict procedures and policies that must be followed to gain entrance.
This requires process servers to work with on-site military police and the Judge Advocate General (JAG). JAG reviews the request for access and decides whether the process server will be allowed on the installation. This process can take up to two weeks, so it's essential to let your process server know if they'll need to serve a military base to ensure your papers are served on time.
And, if a service member is stationed internationally, a process server must fulfill additional criteria to comply with the rules and laws in the host nation, which can take even longer.
Jurisdiction Rules Can Get Sticky
If a military base is under concurrent (both federal and state) jurisdiction—as opposed to purely federal jurisdiction—the installation is not required by law to allow service unless the lawsuit is from the same state as the installation. Based on Army Regulation 27-40, this rule can make it easier for a member of the military to evade service, complicating your case.
And, even if an installation allows a process server access to the installation, they can't just march up to the member's door. Instead, authorities will give the service member the chance to meet with the process server at an agreed-upon place and time, but they aren't required to follow through.
Training and Deployment Also Complicate Things
Active-duty military members routinely participate in field training exercises away from their typical duty station. These exercises can be lengthy, and serving an individual while they're away from their typical duty station, the process server must work with the requirements of the installation where they're temporarily stationed.
For those who are deployed, the situation is even more complicated. The process server must comply with a whole host of regulations, including:
Military regulations and code
US Code of Federal Regulations
Laws of the host nation
1965 Hague Convention
Servicemember Civil Relief Act
And because a service member's family may not know exactly where they're at due to operational security concerns, you may not be able to locate them to effect service. Instead, the court may delay any action in the case until the individual has returned from deployment.
Experienced Service of Process to Military Members
At Torri's Legal Services, we've had years of experience serving process in a variety of situations, including to members of the military. We know the ins and outs of the regulations, and we can help you get your papers served as quickly as possible. Call today for a quote!