Torri's Legal Services Exhibits at the IBTTA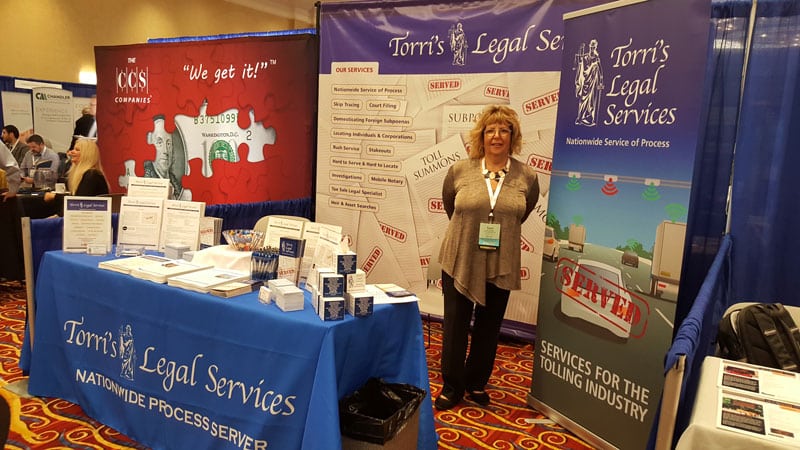 On October 15 and 16, 2018, Torri and project manager Olga Semonova of the team at Torri's Legal Services were in Baltimore at the 86th Annual Meeting and Exhibition of the International Bridge, Tunnel & Turnpike Association (IBTTA).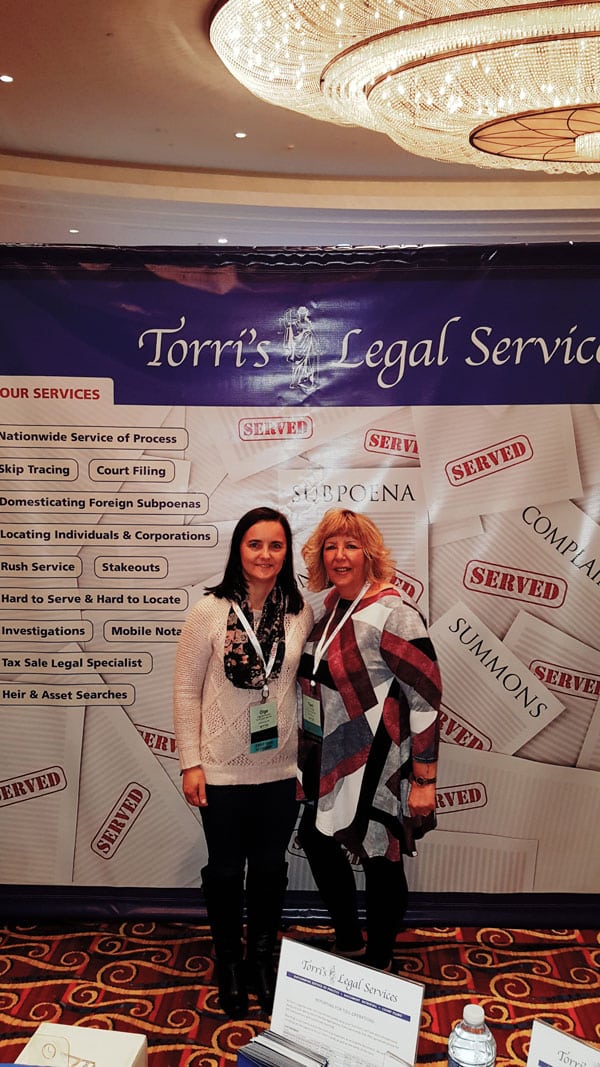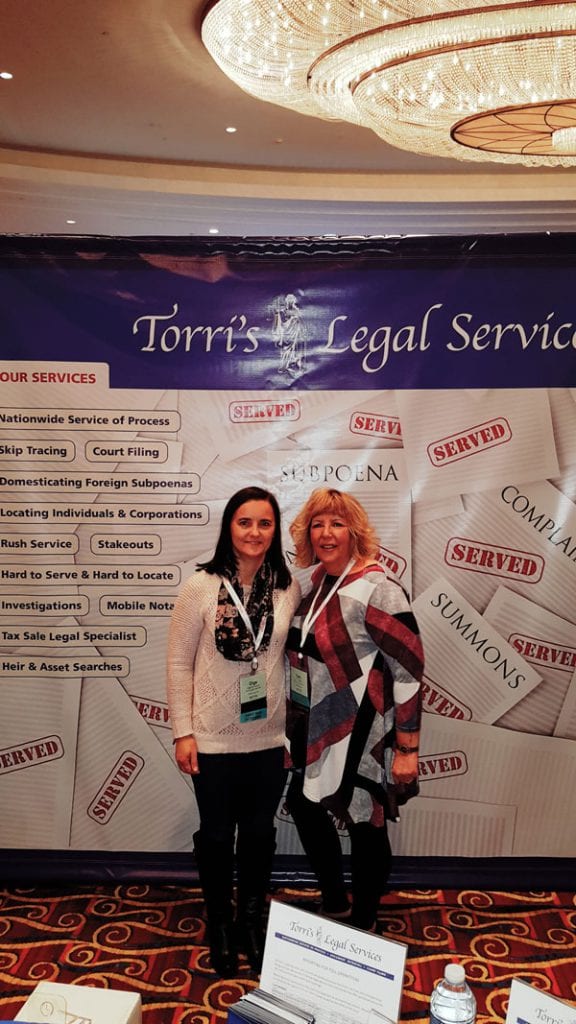 The IBTTA is a worldwide organization for the owners and operators of bridges, tunnels, turnpikes, and toll roads. Until now, our primary thrust has been process service, court filing, and research for toll roads, and this is the first time we have attended the conference.
Not only did we meet people from all over the tolling industry, we were able to learn a lot about the trends paving the way for how we travel on toll roads, and about toll road operations in general.
There was a lot of talk on the exhibition floor about driverless cars and how they might impact the tolling industry. These advances in technology can certainly make things easier for drivers (who doesn't want to be able to kick back on a long drive?), but there are worries about overall safety.
Since the conference and everything we've learned, the TLS team is looking at roads in a whole new way. The overpasses, toll booths, and even big metal plates in the road, which appear to serve no purpose, all have very specific functions for the people who run and work on toll roads.
We were thrilled to be able to attend the IBTTA conference this month and look forward to maintaining all the great connections we made while in Baltimore!