6 Ways You Can Show Your Employees How Much You Appreciate Them (Without Giving Them a Raise)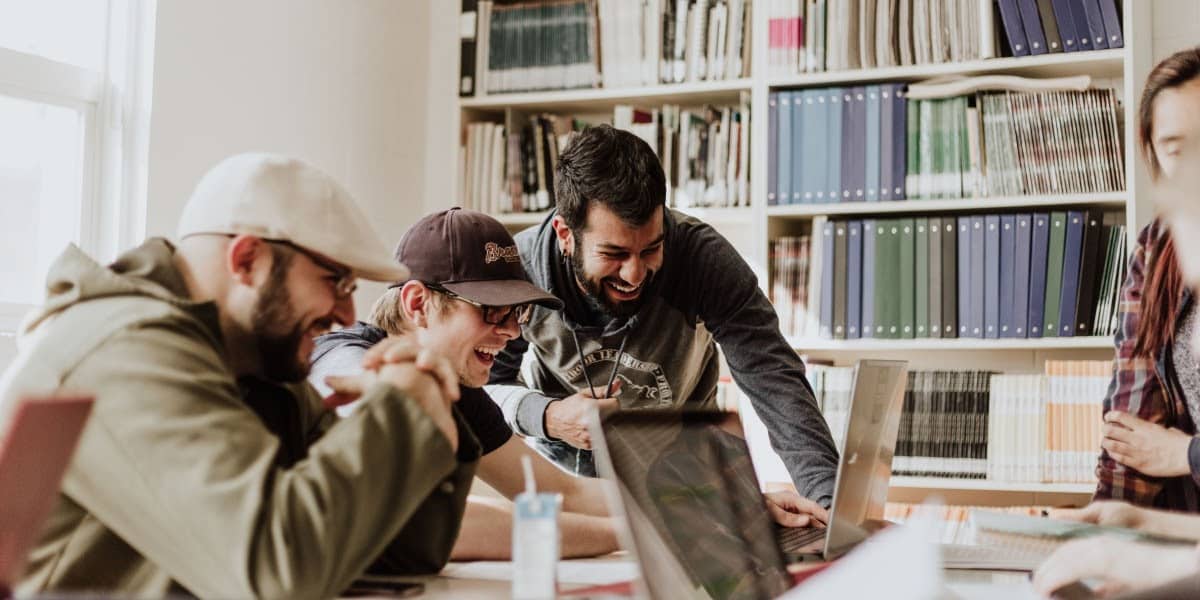 Your employees work hard, and it's important for you to show them just how much you appreciate all they do for you.
And it's not only important for you to show them how much you appreciate them; it's also important for your business.
According to the 2019 Employee Engagement Report by TINYPulse, an employee engagement consulting firm, only one in three employees felt properly recognized by their superiors when they last went the extra mile. That's a lot of potential for many businesses to improve employee engagement and team morale.
While giving your employees a raise may be the first thing that comes to mind when you think about showing them how much you appreciate them (Because who doesn't like more money?), giving a raise isn't always feasible for all employers.
If you're itching to show your employees how much you value their contributions without doling out raises, here are 6 things you can do:
Recognize Peer-to-Peer Kudos
If you don't already have a program in place to allow your employees to recognize one another, put one in place pronto. And, every time an employee shouts out the good work of another, toss their name in a hat.
At the end of every month or quarter, or other time period you choose, draw a name or two out of that hat and give them a special gift. It doesn't have to be anything fancy, and doesn't even really have to cost you a dime. Even something as simple as the ability to take an afternoon off or work from home one day can be a motivator to employees who are stretched a little thin in their personal and professional lives.
The more your employees recognize the positive things their co-workers are doing, the better their chances of winning a prize. Soon, you may find you need to increase the frequency of your drawings because your name-drawing hat is overflowing!
Shout Them out on Social Media
When you've got an employee who goes above and beyond or who achieves something awesome, don't be afraid to shout them out on your social media channels.
Think of giving your employees public accolades as the adult version of Star Student; everyone loves being caught doing good, and it's even better when you can share that recognition with an audience.
A bonus of this practice is that these types of posts tend to turn your employees into brand ambassadors, as they share posts about themselves and their co-workers with their own social media followers. This broadens your social media reach and can serve as free advertising for your business.
Celebrate Milestones
While you don't have to throw an Office-style bash for every employee's birthday and work anniversary, taking the time to recognize when they have something to celebrate can go a long way.
If possible, give them their birthdays off to enjoy as they please. This shows your employees that you value them and want them to take some time for themselves, giving them something to look forward to every year.
In cases where this practice isn't feasible, a card signed by co-workers, some simple decorations at their desk, and a treat can go a long way to showing your employees you remember and you care.
Get a Rotating Trophy
Everyone loves a trophy, even if it's one they'll eventually have to pass on to someone else.
Find a fun trophy, stuffed animal, or figurine that can be passed around the office to signify the employee who had a big win or who most exemplified your company values in the last week. When you pass it on, make it a big deal and announce the winner at a team meeting.
And don't forget to write a meaningful note recognizing the employee to go with the trophy that they can keep long after they've passed the trophy to the next person.
Leave Small Treats
Surprise treats are fun, especially if they appear on or in employees' desks overnight.
Every so often, invest in some individually wrapped snacks or candy – with allergies in mind – and slip them onto or in your employees' desks once everyone's left for the day. A quick note attached to each one makes the treats even better.
Create an Employee Wall of Fame
The saying goes that a picture is worth a thousand words, and a picture that ties your employees' faces to their achievements is worth even more.
When individual employees or teams accomplish something, snap a photo and dedicate a prominent space to display all these photos. If you have space, include a little narrative of why they're up on the wall, and allow other employees space to add sticky notes with words of encouragement.
Our Nationwide Professional Legal Services
At Torri's Legal Services, we work hard to support your law firm so you can take the time to recognize your employees for their exceptional service. Whether you need nationwide service of process, genealogy research, skip tracing, or other legal services, our professional team is ready to help. Call today!