What Happens If a Process Server Can't Find the Person to Be Served?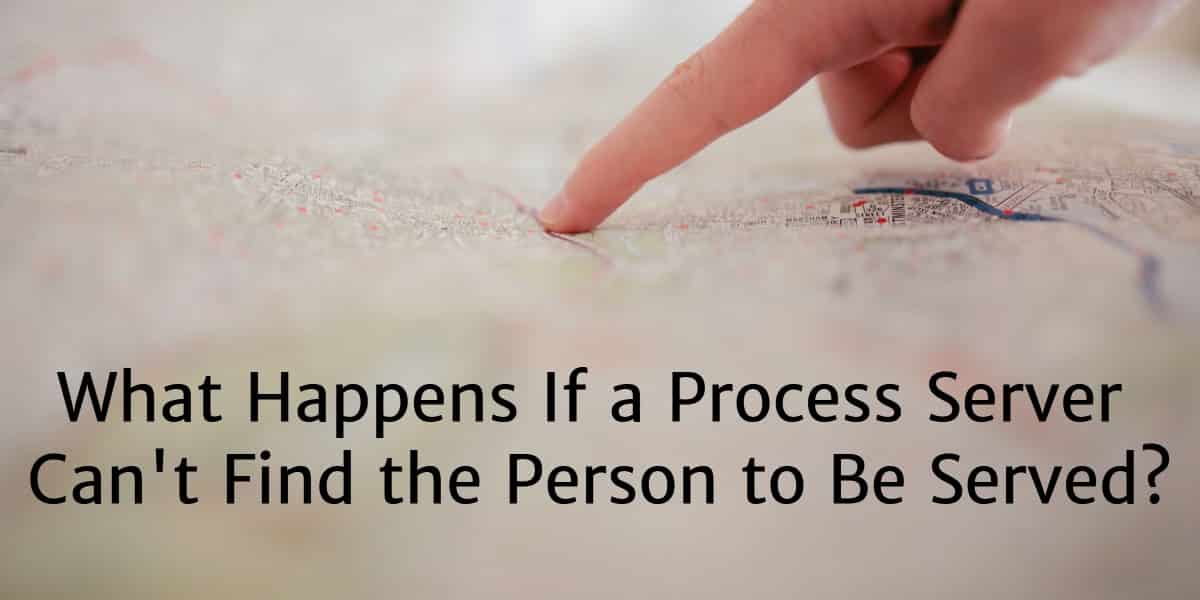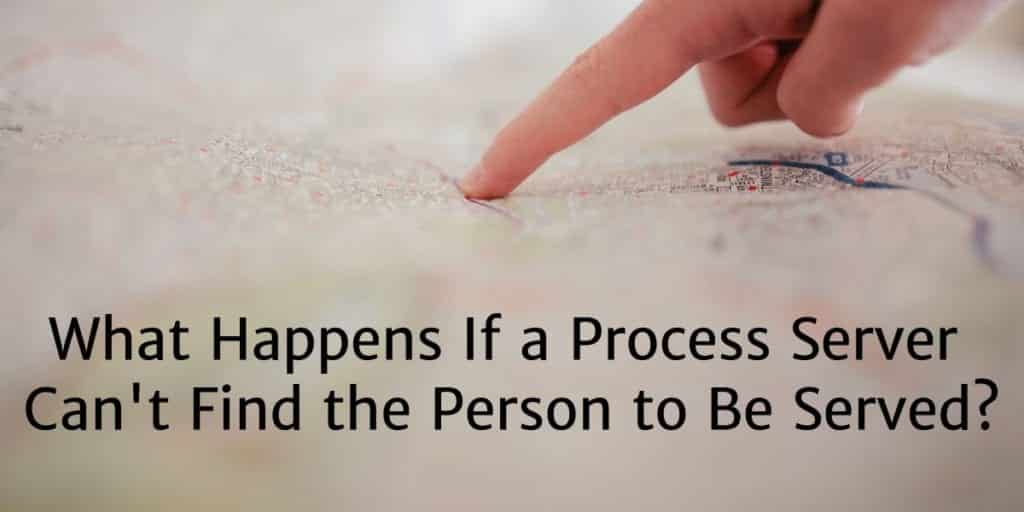 In most cases, service of process is a fairly routine thing. We receive the papers to be served, one of our process servers visits the address on the documents, and the papers are served. Sometimes, we have to make a couple of attempts to catch the person at home.
But from time to time, a witness or defendant proves a little more difficult to track down, causing some issues with the service of process.
Whether our team was given an old address for the person to be served,  or that person is actively avoiding the process server, we've got a few options when we can't find a witness or defendant.
Skip Tracing
Often,  our first step if we can't locate a defendant or witness is to run a skip trace.
Skip tracing uses sophisticated databases to comb through all sorts of information, including registered addresses for utility bills, in an attempt to find the most recent address for that person. 
Often a skip trace turns up one or a few potential current addresses for the defendant or witness, and our team visits those addresses to try and find the person.
Substituted Service
In some cases, our team has the person's correct address, but that person is conveniently never around when we arrive.
Some jurisdictions allow for substituted service, which means leaving the papers with an adult at the address, often a roommate or relative, in the hopes that those papers make it to their intended person.
While personal service is the preferred legal method, some courts will allow substituted service if other options have been exhausted.
Service by Mail
If substituted service is completed, some jurisdictions require that the person also be served with notice via mail. Often, this service needs to be sent via certified mail, meaning the person to whom the papers are addressed has to sign for the envelope.
Posted Service
The final option at our disposal is for posted service, or publishing the notice in a newspaper of general circulation in the area of the subject's last known address.
The theory behind allowing posted service is that the witness or defendant, or someone they know, would see the notice in the newspaper and collect the documents.
This method is becoming less frequently used due to the decrease in circulation of newspapers, but it is still used on occasion.
Final Note
Even with all of these methods, some witnesses and defendants still can dodge service, making our job difficult and snagging your court case. At Torri's Legal Services, we work with you to find the best options for tracking down witnesses and serving your legal papers, giving you a more effective, efficient legal process.
Experienced Witness Location Nationwide
Do you have a slippery witness who you can't seem to track down for that subpoena? The team at Torri's Legal Services can help! We've assisted dozens of law firms across the country in finding those difficult-to-track-down witnesses and defendants, helping them get their legal cases moving. Contact us today!